Minimize paper managment, overlapping of work and potential errors.
Get started quickly and safely
Easy to use and without lengthy implementation
Configurate Worxmate completely according to your needs and wishes.
Construction, transport or workshop – Worxmate works for all industries
Worxmate is a cloud service which suits all, whether you run a big or small company. Here, no awkward installations with start-up cost are required. You have everything you need to use Worxmate in the web on your computer or in our app preinstalled.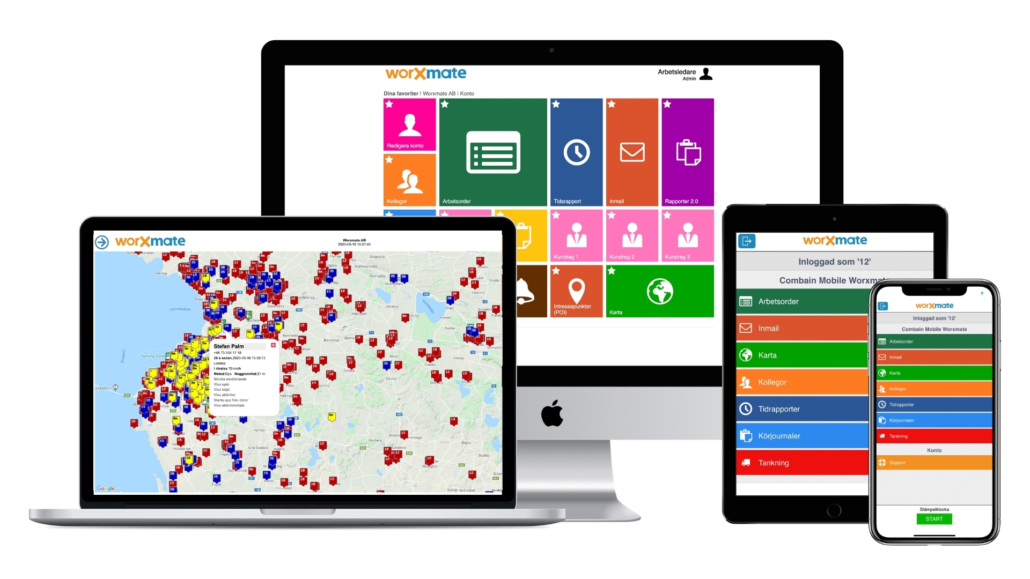 Industry examples
With over 10 years of experience, we offer innovative solutions for four primary industries.
Why Worxmate?
It's easy – you can manage your transports wherever you are, via the Worxmate app on your mobile or via your PC. We have achieved the simplicity of the system by developing the app together with some of the leading companies in the industry.
You save time – everyone on the team saves time with Worxmate (the planner, driver and administrator), a medium-sized haulier can save over 30 hours a week in reduced administration.
You get control – you have an overview of all your jobs and control of the entire flow from sales order to invoice.
You avoid errors  – everything is logged digitally, all data is included in the system from order to invoicing, you avoid manual work of interpreting handwritten notes and looking for driving records.